Gnome Trader
May 2017
Gnome Trader is a city-wide augmented reality trading game, developped by the ETH Game Technology Center. I worked on this game as a Software Engineer, as part of the FLAME european project.
With this game, we explored how Augmented Reality can generate city-wide or country-wide gaming experiences. Players can access different trading locations over the city, and exchange seeds with gnomes. We then explored several gameplays around this idea:
Each player plays for themselves. They can access different trading locations around the city, and trade seeds to make a profit. They can also plant their seeds wherever they want, either for cosmetic objectives, or to foster profitable harvesting.
Two teams (red and blue) compete against each other in a restricted area containing four trading locations and two gardens, one per team. Each round lasts ten minutes, and the goal of each team is to own the maximum of seeds of their team color by the end of the round. To do so, they can trade seeds, plant them, harvest them, water them, and poison the opponents' garden.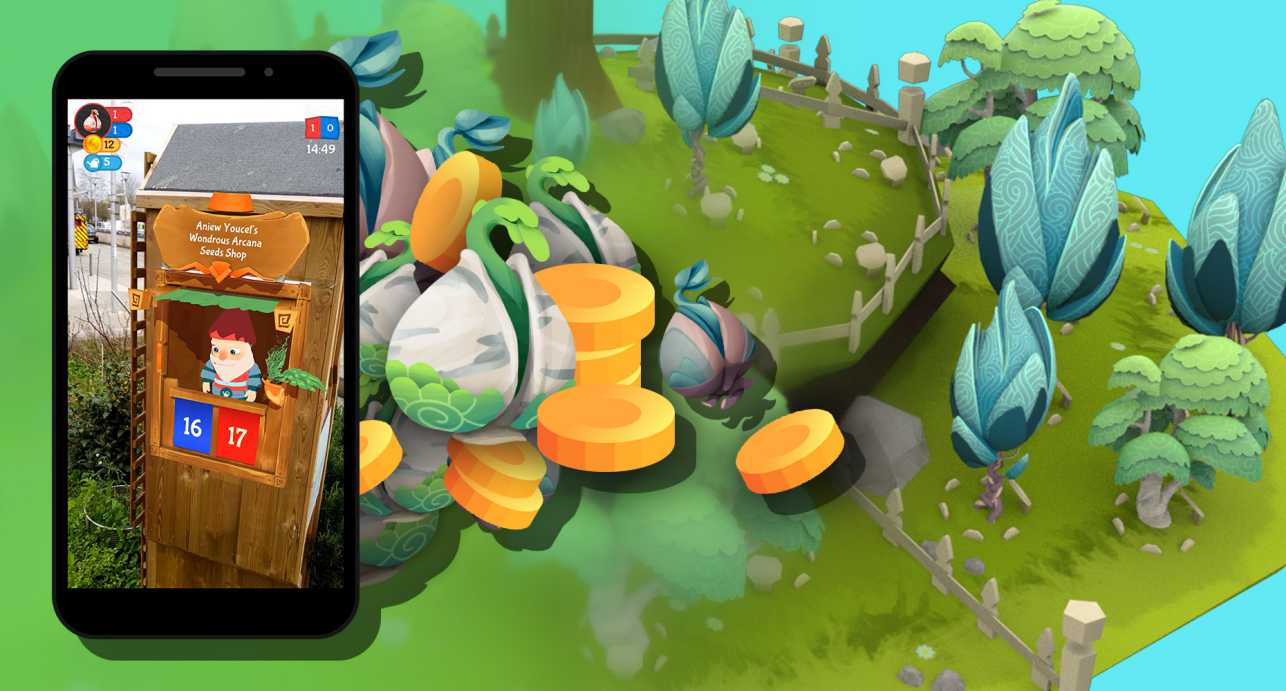 Team
Dr. Fabio Zünd - Programming, Supervision
Julia Chatain - Programming
Manuel Braunschweiler - Programming
Violaine Fayolle - Graphic Design, Video
Fraser Rothnie - Graphic Design, Video
Édouard Angebault - Graphic Design, Video
Related Links
ETH Game Technology Center - City-wide Augmented Reality Gaming. (link)
Zünd, Fabio, Miriam Tschanen, Marcel Lancelle, Maria Olivares, Mattia Ryffel, Alessia Marra, Milan Bombsch, Markus Gross, and Robert W. Summer. "Gnome trader: a location-based augmented reality trading game." In 9th International Conference on Game and Entertainment Technologies (GET 2016). ETH Zürich, 2016. (link)
FLAME for Video Games - Blog article. (link)