Candli
Sep 2020
I am part of the start-up Enlightware, focusing on their first product: Candli, a game creation tool based on an app I implemented at the Game Technology Center of ETH Zurich. I am mostly helping with communication, and everything that deals with learning and interaction.
The team currently counts 4 employees that we presented on social media as follows.
Stéphane, our CEO, is in charge of designing and coding our #candli app. He believes that children of all ages should have a chance to explore their creativity through programming. Stéphane loves building things, such as ramparts to protect plants from hungry slugs.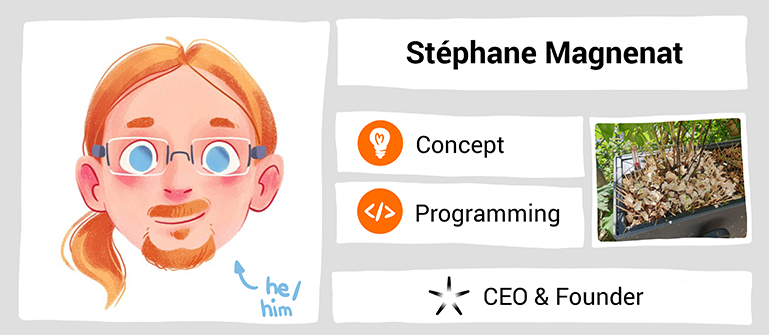 Hannes, Enlightware's co-founder, programs and runs our servers and makes sure that all your #candli games are stored safely. Hannes enjoys using machines' capabilities to support humans in a sustainable way, and hopes that this approach can make the world a better place.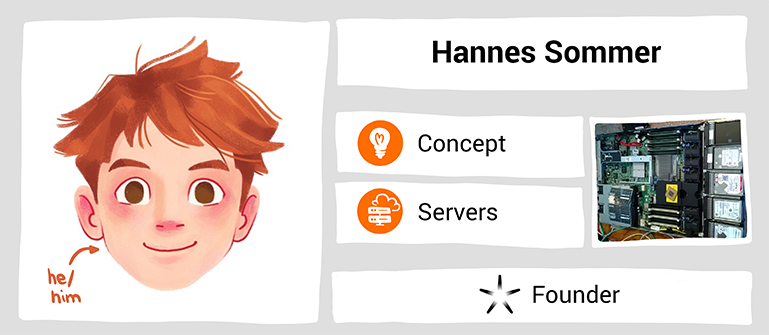 Violaine is our swiss-knife artist. She is the talented being behind #candli's logo and UI, as well as the team's avatars. Violaine loves plants and is always surrounded by them. Inspired, she starts new projects on a daily basis, and finishes them...sometimes.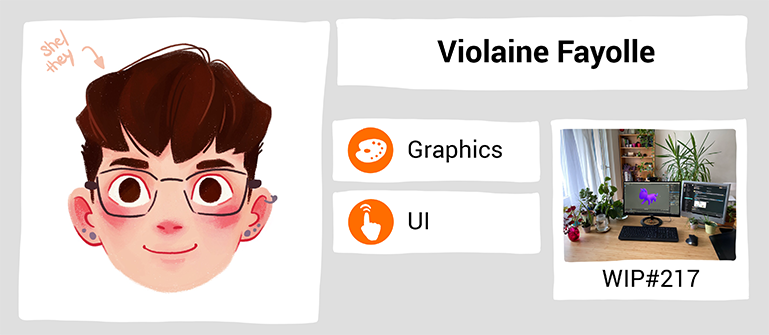 Julia (me) helps with education aspects and communication. She loves designing tools and toys to build curiosity and help people learn. Julia enjoys reading books and owns far too many of them. She also likes playing indie video games and messing with her cats.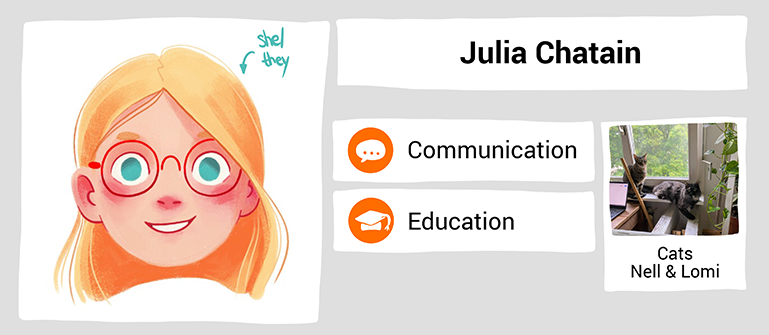 Changing a research project into an actual product that people can use and create with is challenging, but also gratifying as you get to reach a wider audience and see what people build with your tool. For example, with the current implementation of Candli, people can access video game creation without installing anything and share their creations with a simple link.
We released an alpha version of the product in September 2020.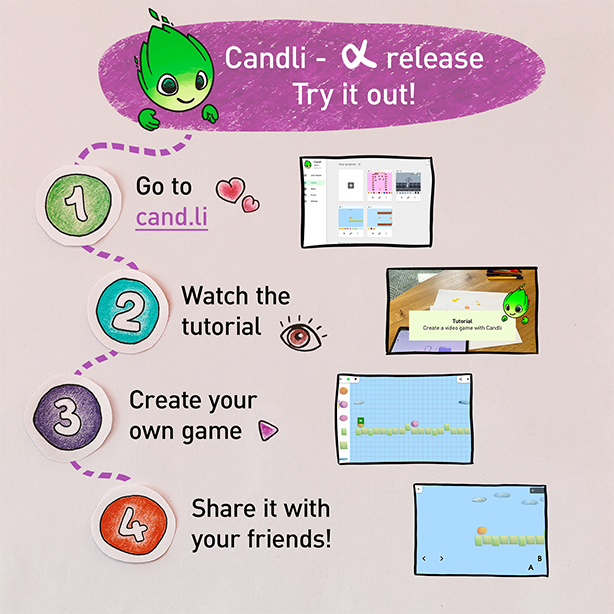 We assembled a visual tutorial to help people understand Candli.
[Thread 🧵] Learn how to use Candli!
First, go to https://t.co/6irHGbfGIF on mobile or desktop, no need to install anything!
You can watch the tutorial 👁️ or already start creating your game 🛠️.
We recommend to log in to safely save your creations. pic.twitter.com/FpTOyTLzS5

— Enlightware (@EnlightwareCH) September 5, 2020
I also made a few demo games to show the potential of Candli and reaching to difference audiences. For the first game, "Candinvaders", I wanted to go for a very colorful game, with a very classic gameplay that most people know of.
And here is a little gameplay video 👇 pic.twitter.com/IyZhhG1s8E

— Enlightware (@EnlightwareCH) September 6, 2020
For the second game, "Just A Rainy Day", I wanted to demonstrate the potential of Candli for storytelling and expressivity.
And a little video 👇 pic.twitter.com/InB7sDHVwy

— Enlightware (@EnlightwareCH) September 7, 2020
You can try the games in your browser by just clicking the links above!
Team
Related Links
Enlightware. (link)
Enlightware on Twitter. (link)
Enlightware on Instagram. (link)
Candli. (link)